WEEKEND PRESS SUMMARY & WEEKLY MARKET UPDATE 29.11.2021
Saturday Independent:
Pandemic takes €20.7m bite out of McDonald's revenues in Ireland.
The Irish Times:
Ardagh Group is to acquire South African rival.
The Sunday Business Post:
HealthBeacon aiming to be at the heart of digital health-tech with €25m public offering.
The Sunday Times:
The investment chief at Bank of Ireland's staff pension scheme Paul Droop, has criticised the pressure to undertake green and ethical investing.
The Weekend FT:
Tesla misses out on €1.1bn EU cash for Berlin battery factory.
 Click here for Weekend Press Summary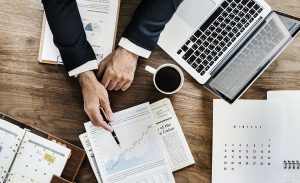 Weekly Market Update 29.11.2021
Negative Week For
World Equities
Corporate Bonds
Sovereign Bonds
Oil
Gold
Copper