WEEKEND PRESS SUMMARY & WEEKLY MARKET UPDATE 12.04.2021
Saturday Independent:.
NTMA warns investors of negative impact from global tax reform.
The Irish Times
The number of vaccines that will be delivered to EU nations by AstraZeneca this week has been cut by 50 percent.
The Sunday Business Post:.
LA firm increases Kingspan stake despite negative Grenfell publicity.
The Sunday Times:
Company owners personally liable for 'warehoused' PAYE.
The Sunday Independent:
Richard Curran - Phased construction return proves expensive mistake.
The Weekend FT:
Beijing forces Jack Ma's business academy to suspend classes
 Click here for Weekend Press Summary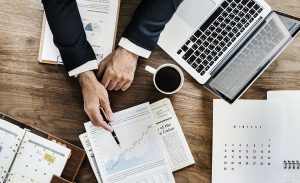 Weekly Market Update 12.04.2021
Positive Week For
World Equities
Corporate Bonds
Gold
Copper
Negative Week For
Sovereign Bonds
Oil