WEEKEND PRESS SUMMARY & WEEKLY MARKET UPDATE 18.01.2021
Saturday Independent:
US pharma giant Abbvie secures reversal of €572m Irish tax bill.
The Irish Times
AIB is planning to offload 650 distressed mortgages as part 'ethical' loan sale.
The Sunday Business Post:.
Observers believe that all signs point to Stripe going public.
The Sunday Times:
The Sunday Times believes that AIB is close to buying Goodbody Stockbrokers.
The Sunday Independent:
Richard Curran - Brexit supply chain woes are new normal not teething problems.
The Weekend FT:
US lenders release billions in pandemic loan-loss reserves.
 Click here for Weekend Press Summary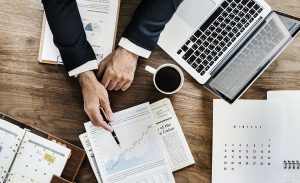 Weekly Market Update 18.01.2021
Positive Week For
Oil
Negative Week For
World Equities
Sovereign Bonds
Corporate Bonds
Gold
Copper