WEEKEND PRESS SUMMARY & WEEKLY MARKET UPDATE 25.05.2020
The Saturday Irish Times
Cantillon column shares highlights from JP Morgan research note.
The Saturday Independent
Open Orphan raises £12m in sought-after share placing.
The Sunday Business Post
Insurers accepted businesses had legitimate claims in private meeting with Donohoe.
The Sunday Times
Ryanair to wing it with daily clean of planes.
The Sunday Independent
One in three mortgage brokers warn Covid is putting buyer deposits at risk.
The Weekend FT
BA chief criticises unions for not attending talks on job cuts.
 Click here for Weekend Press Summary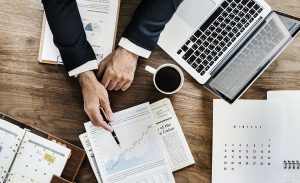 Weekly Market Update 25.05.2020
Positive Week For:
Copper, Gold, Oil, Sovereign Bonds & Corporate Bonds
Negative Week For:
World Equities