WEEKEND PRESS SUMMARY & WEEKLY MARKET UPDATE 11.01.2021
Saturday Independent:
Irish investors in failed Dolphin Capital await High Court outcome
The Irish Times:
Market Beat this week looks at Bitcoin.
The Sunday Business Post:.
Brian Keegan: Bitcoin comes of age in a year when a virus changed everything
The Sunday Times:
ICU capacity in Irish hospitals could be overwhelmed in the next two weeks.
The Sunday Independent:
Richard Curran - Shift to more expensive cars shows two-speed Covid economy.
The Weekend FT:
Investors look past Capitol chaos to year of opportunity
 Click here for Weekend Press Summary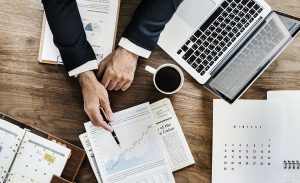 WEEKLY MARKET UPDATE 11.01.2021
Positive Week For
World Equities
Gold
Oil
Copper
Negative Week For
Sovereign Bonds
Corporate Bonds